Peter Lovesey Books: October 2020
peterlovesey.com
JUST OUT! THIS SIGNED COLLECTOR'S EDITION OF THE BOOK THAT GOT ME STARTED. WITH A FOREWORD BY JEFFERY DEAVER AND AN AFTERWORD BY THE AUTHOR, THIS MARKS MY FIFTIETH YEAR AS A MYSTERY WRITER.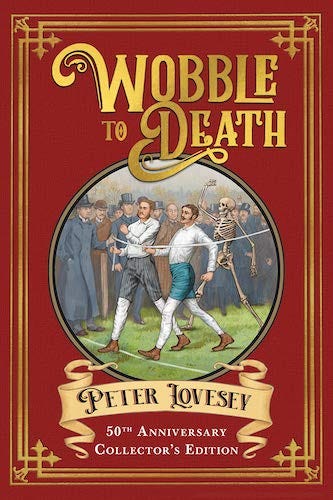 For six days and nights in November, 1879, a group of so-called athletes contest the 'Wobble' that will bring the winner fame and fortune. Come what may, they stick to the task of covering as many circuits of the Agricultural Hall as their legs will take them, undaunted even by the knowledge that a murderer is at large.
Wobble to Death won the Macmillan/Panther First Crime Novel prize in 1970 and was twice voted one of the top hundred mysteries of all time, by the Crime Writers Association of Great Britain (1990) and the Mystery Writers of America (1995). It has remained in print for fifty years. The Granada TV version, scripted by Alan Plater, attracted an audience of 11.85 million when first screened in 1980 and can still be watched in full on Youtube. In America, it was chosen to launch the long-running Mystery! series on PBS TV.
'First prize-winner, and a worthy one. The book's primary fascination lies in the period detail – which is excellently done – and the sheer oddity of it all.' Edmund Crispin in The Sunday Times
'Don't miss this for an outstanding period piece with plummy characters and a killer neatly hidden. It will be on all the best lists.' Dorothy B. Hughes in the Los Angeles Times
'Here are true Victorians, not pious frauds of legend. Sound investigation by Sergeant Cribb rounds out a first-rate story of sustained thrill.' John Dickson Carr in Ellery Queen's Mystery Magazine
'Every detail chimes bell-true with every other and none is stuffed in for detail's sake. Add a simple but effective mystery and what more could you ask?' H.R.F.Keating in The Times
'Nobody ever reinvented it once again better than that.' James Crumley in The Guardian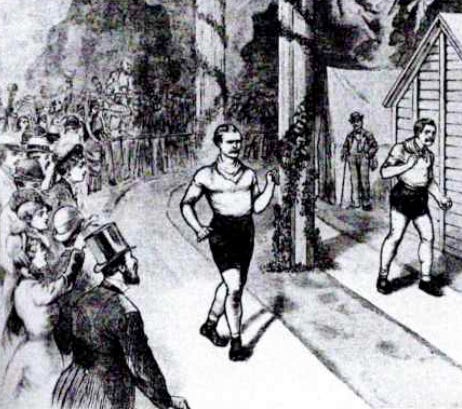 [A Victorian-era illustration of a wobble in progress]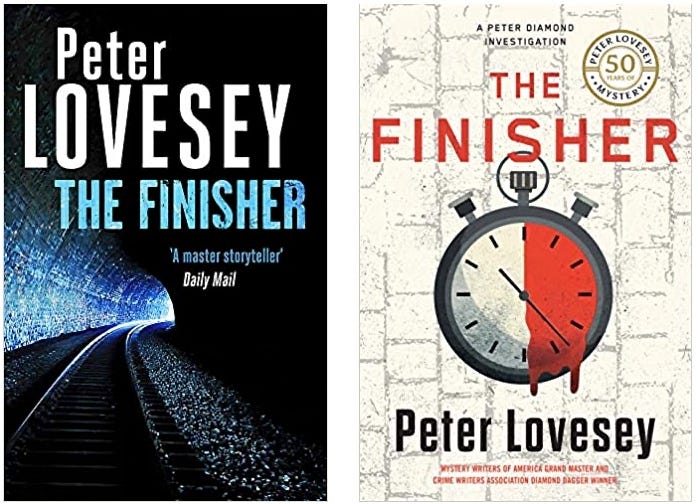 My own nod to Wobble to Death in this fiftieth year was published recently in the UK and America and is getting reviews I could only dream about.
'In a peerlessly plotted mystery, Lovesey brings back his prickly rule-abhoring detective, Peter Diamond of the Bath police, who's investigating a murder at a half-marathon. As readers who love the Diamond series know, the picture-perfect old British city, honeycombed with sluices, drains and sewers, offers unrivaled facilities for disposing of bodies. "The light and dark imagery is a fixture of Bath novels," Marilyn Stasio writes in her crime column, "in which life is lived on many levels, some in full sunshine and others buried in shadow.' Gregory Cowles in The New York Times
'MWA Grand Master Lovesey's masterly, atmospheric 19th investigation for Bath, England, Det Supt Peter Diamond . . . Lovesey neatly ties together all the disparate threads as the plot twists and turns to its taut conclusion. On the 50th anniversary of the publication of his first novel, Lovesey is still going strong.' Publishers Weekly (starred review)
'It is 50 years since Lovesey's first novel, which also featured running. British mystery fiction's reigning head of state returns to that sporting setting with his customary wit, humanity and unpredictable turns of plot.' Mat Coward in The Morning Star
'Threaded through this elegantly written mystery are vivid and timely subplots concerning Russian oligarchs and Albanian fugitives from modern slavery gangs. Peter Lovesey may now be in his 80s, but he tells his tale with all the verve and wit of a much younger man.' Myles McWeeney in The Irish Independent
'A witty, steadily absorbing procedural marked by Lovesey's customary inventiveness and an unguessable solution.' Kirkus Reviews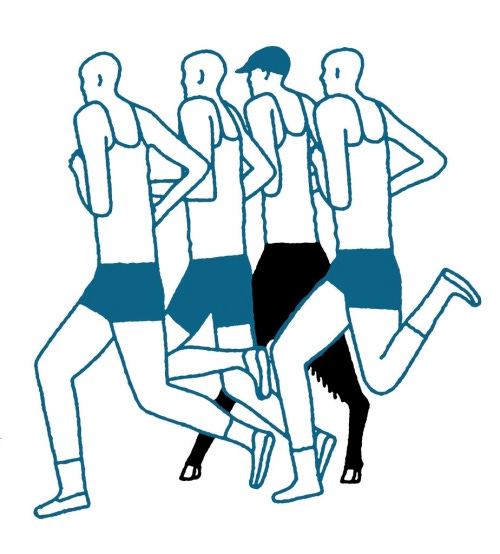 [Illustration: Pedro Amargo for The New York Times]
'There's a deeply satisfying symmetry in Peter Lovesey's TheFinisher, bringing the prolific and much-honored British writer's 50-year career full circle by echoing his debut. His witty, low-key police detective, D.S. Peter Diamond, is leading security for a charity race, the Other Half, in his home city of Bath. . . . Throughout, Diamond remains his usual appealing self, and Lovesey retains his knack for tight plotting and supple prose.' Adam Woog in The Seattle Times
'Lovesey's mystery fans will be sorry when The Finisher is over . . . On the 50th anniversary of his first novel, the British writer has created a brisk, colorful page-turner centered on mayhem at the springtime half-marathon in the city of Bath . . . Mr Lovesey's descriptive passages will have armchair explorers champing at the bit.' Robert Croan in the Pittsburgh Post Gazette
'I came away impressed by the storytelling, the relative pace of the plot and of the frequent twists and turns that made this a compelling read.' Malavika Praseed in the Chicago Review of Books
'This is a story firmly set in the present day (or at least the immediate pre-pandemic present day!), but Peter Lovesey's storytelling skills, and certainly his gift for constructing a fair-play puzzle, match those of the finest exponents of Golden Age fiction.' Martin Edwards in Do You Write Under Your Own Name?
'Lovesey brilliantly weaves all these disparate characters and storylines into a wonderfully entertaining and compelling story. His work is the gold standard for UK crime fiction writing.' George Easter in Deadly Pleasures
'There are those among us who would read Lovesey if he took to writing on the backs of cereal boxes. Blessedly, that hasn't happened. Instead, we have the nineteenth novel featuring His Grumpiness, Detective Inspector Peter Diamond of the Bath Constabulary. All the signature elements of this acclaimed series are present: the gin-dry humor, the engaging characters, the ending that kills you before you know you're dead. . . . Slowly, but with relentless pacing and magical writing – a rusty hinge "groans like a soul in torment" – the plotlines converge. Surprises abound, like the corpse with a mind of its own. Lovesey likes to tease his detective, describing him as "out of a '40s film, a sleuth on the trail of Sidney Greenstreet." But the finale reminds us that Diamond is a relentless, hard-edged, strictly business copper.' Don Crinklaw in Booklist (starred review)
This will be my last newsletter of 2020. When I gave The Finisher its title, I wondered whether I was tempting fate and it would be the last of Peter Diamond. I'm happy to report that I've written and delivered the next one, which will be the twentieth in the series. At this stage – before everything is signed and sealed – I'm unable to announce the title or anything about the story, but I hope to be back in the new year with more news for those who have loyally followed Diamond's bumpy career.
Take care and see you in 2021!
Peter